Selling Apps Pave the Way for Entrepreneurs of All Ages and Demographics to Profit
Everyone has a smartphone these days. With overwhelming access to information and groundbreaking connection capabilities, comes a great opportunity to start a small business where no such opportunity existed, even a couple of years ago. If you have the ability to take halfway decent photos, a bank account, and some items to sell, you're ready to make a profit with your own reselling business.
Who Buys and Sells Online and What Does it Look Like?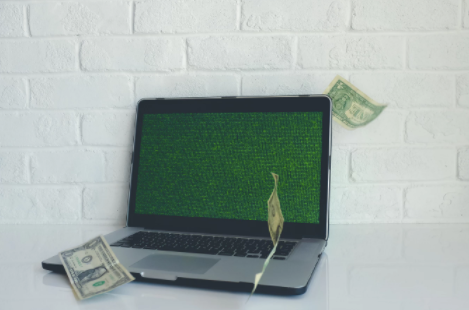 According to TechCrunch, Cyber Monday may soon outshine Black Friday with 96% of Americans shopping online. With so many buyers, it's time to capitalize by selling your unwanted items online.The 2018 online world of buying and selling has shifted. eBay and Craigslist are no longer the only places to sell a used item. New selling apps and specialized marketplaces are springing up every day, making it easier to sell all types of used items. Even social media platforms like Facebook and Instagram are rapidly becoming marketplaces, while online marketplaces like Poshmark and Depop also double as interactive social platforms.
The online secondhand marketplace is both all encompassing and extremely niche. You can find a buyer for practically anything if you post it in the right place. Many resellers have established profitable spaces in specialized marketplaces (there are sites for model trains, vintage sneakers, and antique documents to name a few). Secondhand shopping is now firmly mainstream as 1 in 3 women bought secondhand last year, and the numbers are growing. Fashion makes up 50% of the overall secondhand market. Sellers are capitalizing on current trends and selling popular name brand clothing, accessories and shoes on fashion marketplaces like ThredUp, Poshmark, Depop, Tradesy and Grailed. In The Guardian article Meet the Teens Making Thousands from Selling Online, the author talks to young "Generation Z" sellers using the style forward app Depop to curate their online store. These motivated millenials often model their own items capitalizing on their unique style and aesthetic and have created lucrative businesses; saving up money for everything from groceries to mortgages by recirculating on trend clothing in the online marketplace. These teens have optimized their selling process by scavenging certain popular items, while others simply clear out their closets to make room for new finds. Online reselling can be as laid back or as ambitious as you make it. Part of the beauty of selling in the secondhand marketplace is the personalized nature of it — sell what you know and what you love!
The Apps and Tools of the (Re-commerce) Trade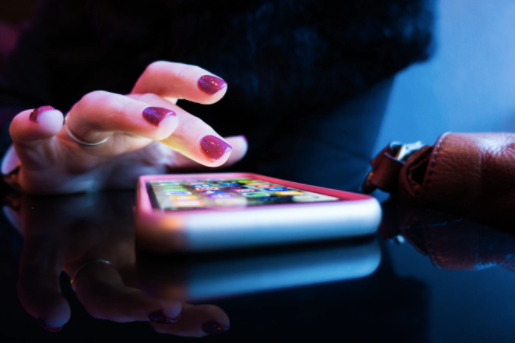 While millennials continue to break ground online, you don't need to be born in the digital age to navigate re-commerce. This is a burgeoning opportunity for the retired, the very young, the busy mom, or someone with a rap sheet or in a life transition to get a chance at making a great income on their own terms.
Re-commerce is becoming increasingly accessible as more intuitive selling apps and new marketplaces emerge everyday. Check the SellHound Marketplace Directory for the best marketplaces for selling specific categories of items. There are many marketplaces just for fashion including niche marketplaces for just sneakers, bags and watches. If fashion isn't your thing, sites like eBay and Mercari allow you to list just about any item small enough to ship. Other sites like Booksintocash.com help students and faculty earn cash back on their used books and textbooks and places like Vinylom quote a price and help you sell your records or CDs. A plethora of sites will happily buy back your used phones or electronic devices for a fair price. There are even marketplace communities for parents who need to sell their kids' outgrown apparel. If you have large items that can't be shipped, local marketplace apps such as Facebook Marketplace and Letgo are there for safe and easy peer-to-peer sales. Almost any item can find a dynamic platform that reaches a desired audience and suits the seller's needs.
Don't be Intimidated, Be Excited!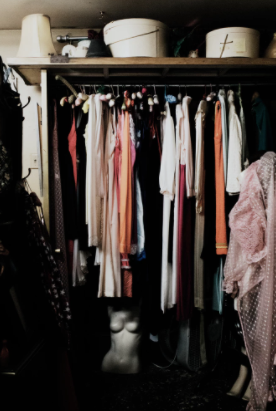 Online selling is democratic in the sense that any wanna-be seller can learn the tools of the trade with a little research. If you're still finding your footing, YouTube is an amazing place to find information on all aspects of reselling in addition to countless blogs, podcasts and informative articles written by folks who have failed and succeeded in their reselling endeavours.
Stay tuned because SellHound is about to launch a tool to make selling online even easier, the SellHound Listing App! With proprietary technology, you will be able to take pictures with your phone of an item you wish to sell, and we will do the rest of the work for you, creating a keyword rich listing; including an item's title, description, suggested pricing and shipping. Your Personal SellHound Dashboard will also allow you to edit, update, delete and manage all of your different item listings and marketplaces they are posted on. SellHound wants to make selling online as easy as buying online.
Visit SellHound for more articles, news and emerging info in the reselling space.